IT'S NICE TO HAVE OPTIONS
Logitech Options is a powerful and easy-to-use application that enhances your Logitech mice, keyboards, and touchpads. Customize your device with Options and do more than you thought possible.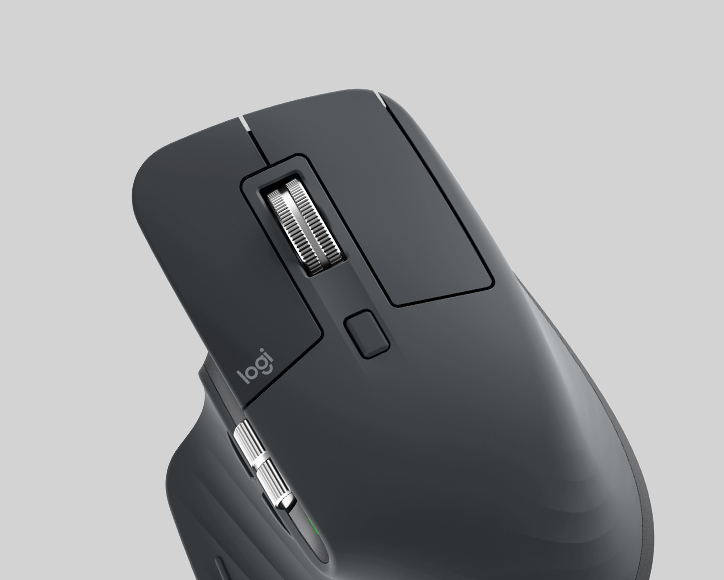 1
2
3
Customize buttons and actions
Reassign any button on your mouse to perform virtually any task. For advanced devices, you can adjust the scroll wheel, cursor speed, and much more3. Enhanced key functions let you set Logitech keyboards to behave just the way you like.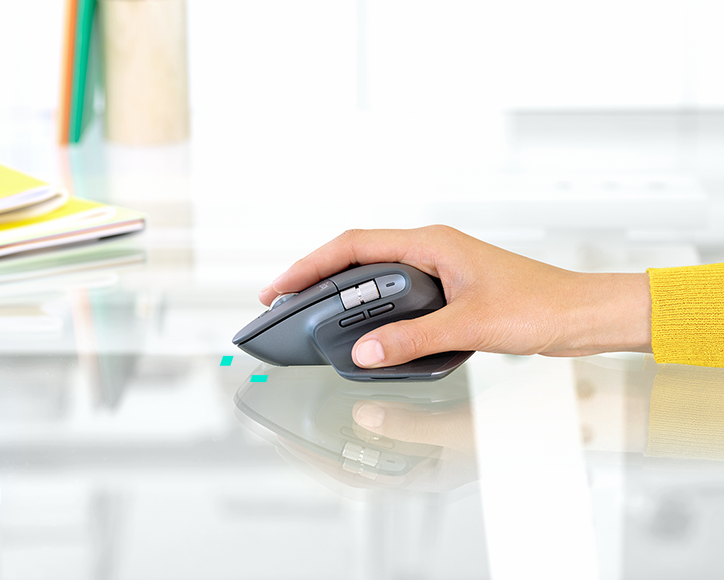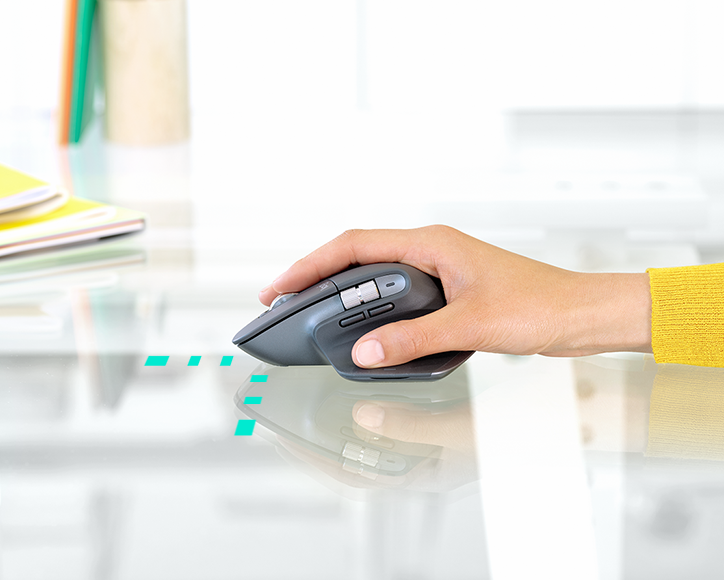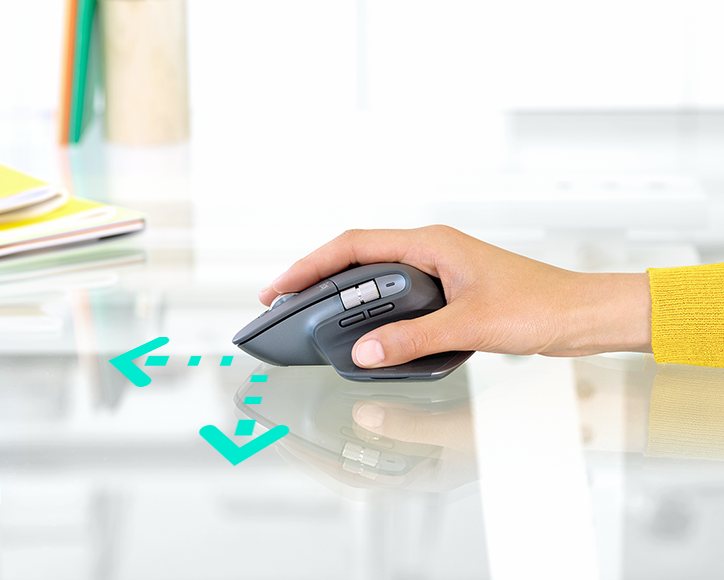 Optimized gestures for Windows® and mac OS®
Enable the gesture button to reproduce trackpad gestures you're already familiar with. Hold the gesture button and move the mouse up, down, left or right to activate different actions such as Windows Task View or Mission Control on the Mac. Control your media playback, pan, zoom, and rotate too.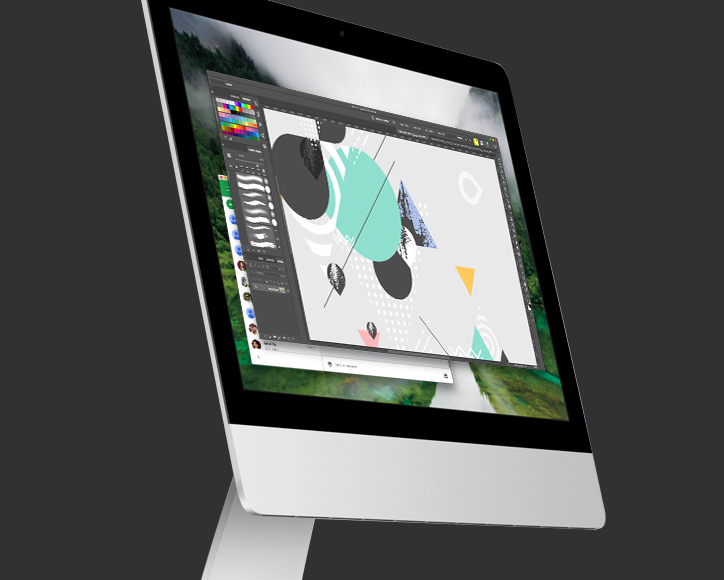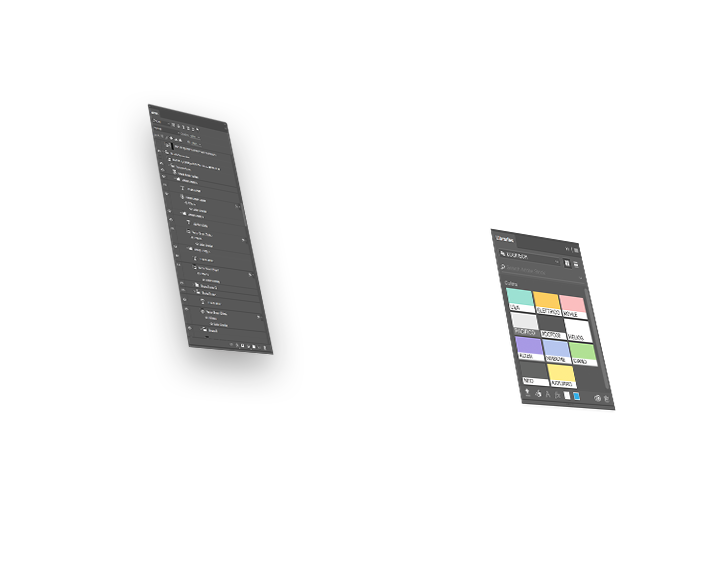 Application specific settings
Go beyond typical global settings. Set buttons to perform tasks in your favorite applications3, then switch applications and the buttons perform different tasks. For example, use your back and forward buttons on the browser to move back and forth as usual, then switch to Adobe® Photoshop® and the same buttons can navigate between layers.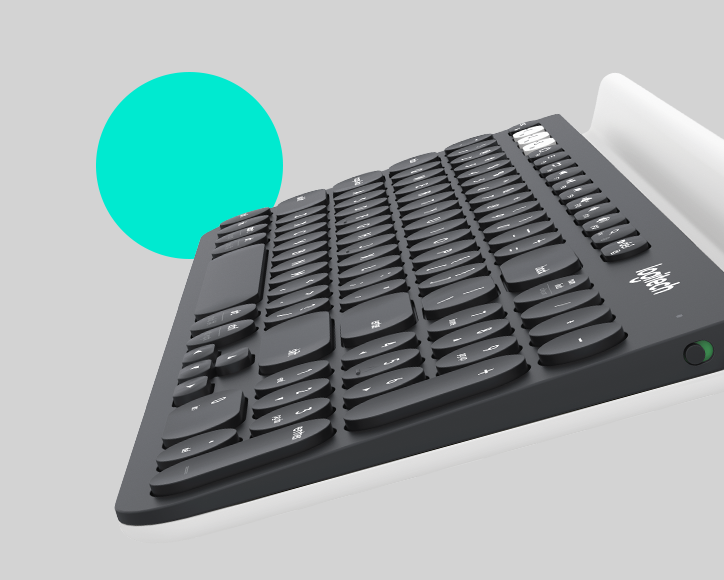 See device status at a glance
With Notifications & Status you'll get device-specific information such as battery level, key backlighting level, and Caps Lock at the right moment. Know when your battery life is about to run out and when it's time to recharge so you're never caught off guard. For Easy-Switch™ enabled keyboards you'll be able to see which computers are paired to channels 1-2-3.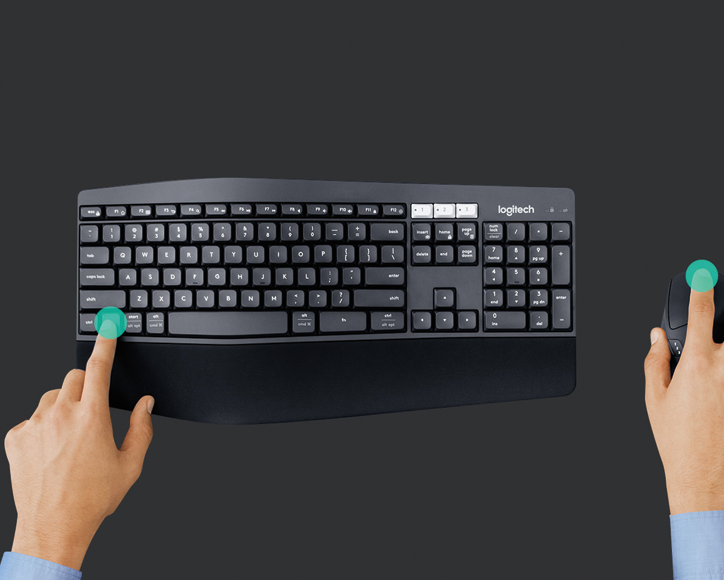 DuoLink makes your mouse and keyboard the perfect combo
Link your mouse and keyboard for custom functionality and smarter navigation. Just hold the Fn key on your keyboard and your favorite mouse button becomes super versatile, performing different actions or gestures for more freedom of movement.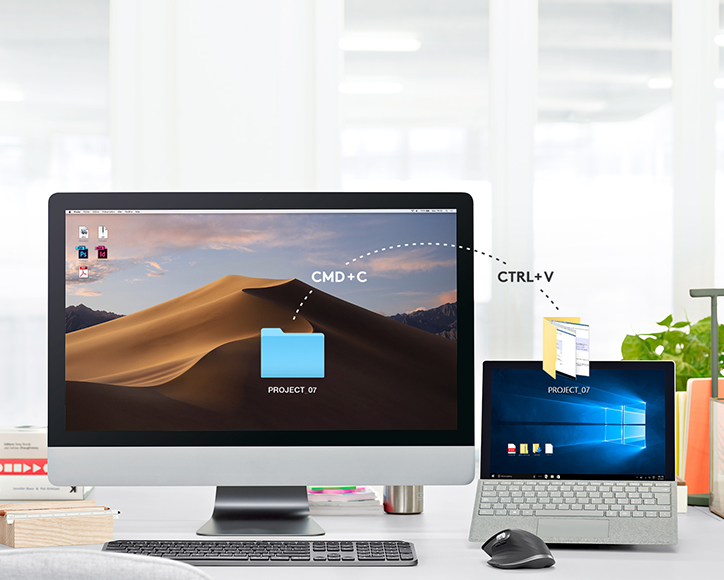 Logitech FLOW takes multi-device use to a new level
Using two or three computers at the same time is no problem with Logitech Flow. You can automatically switch between computers just by moving your cursor to the edge of the screen. It also makes transferring text, images and files between your computers effortless - just copy on one and paste on the other. Learn more about Logitech Flow.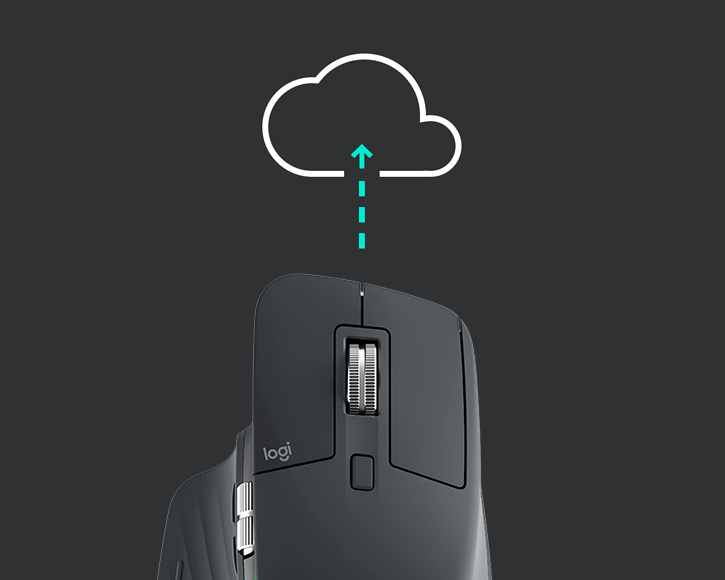 Create an account to backup your device settings.
Create an account in Options to backup your device settings to the cloud automatically. You can retrieve the settings you want from one of your backups to setup your device on any computer easily.
Supported Products & Features
Windows and macOS
Windows only
Windows and macOS
Windows only
Windows and macOS
Windows only
Specs & Details
System Requirements
Supported Logitech device4

Windows® 10, Windows 8, and Windows 75

macOS™ 10.11 or above5

Logitech Flow requires computers that can connect to each other over a local network.6
Languages
Windows and macOS
English
German
French
Italian
Dutch
Spanish
Simplified Chinese
Traditional Chinese
Japanese
Windows only
Danish
Russian
Finnish
Greek
Norwegian
Polish
Portuguese (Brazil)
Portuguese (Portugal)
Swedish
Korean
4. Functionality may vary per device, please see supported device list and specific device features for detailed availability.
5. For previous versions of Windows and macOS, please download Logitech Options from the support page.
6. Logitech Flow uses the local network to link computers and allow them to share a mouse and, if available, a keyboard. For computers behind routers or firewalls, Logitech Flow uses a Logitech cloud service to assist with peer discovery and requires an internet connection. For more information please refer to Logitech Flow's support page.