Ultrathin Keyboard Folio
Protective case with integrated keyboard
Protective case with integrated keyboard
Key Features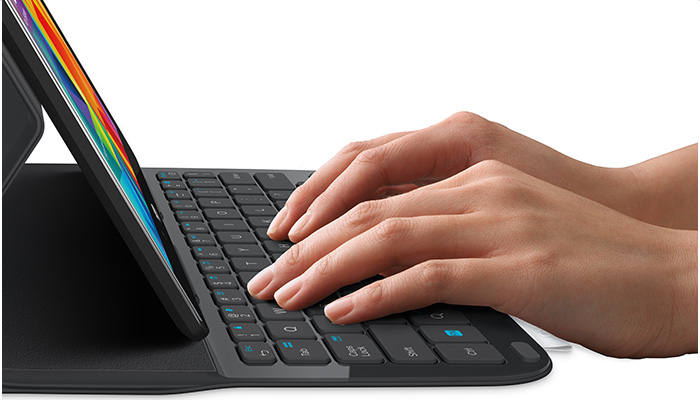 Exceptional typing experience
Built-in keyboard with well-spaced keys make typing familiar, fast and accurate. The key size and layout has been optimized for your comfort. Bluetooth® integration makes it easy to connect and keyboard includes time saving Android® shortcuts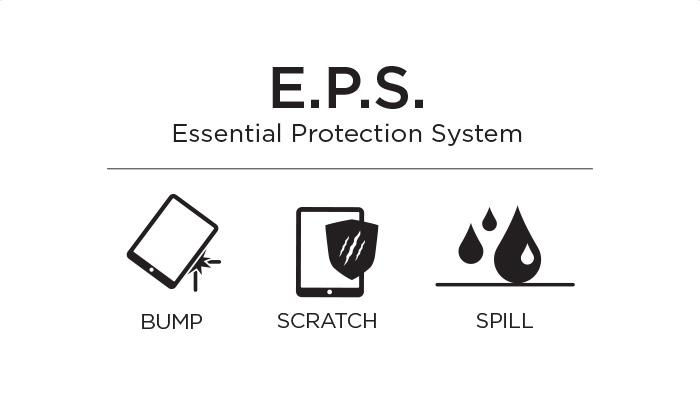 Essential Protection System
Protects both sides of your Galaxy Tab 4 or Tab 3 from accidental bumps, scratches and spills. Ultrathin Keyboard Folio is engineered with durable and water-repellant materials making it perfect for everyday use.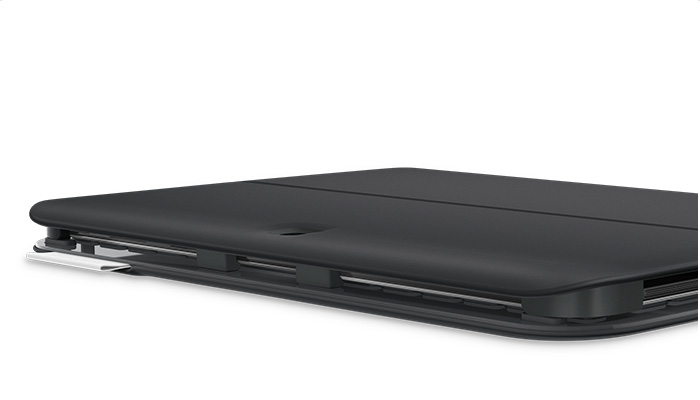 Thin and Light
Precision engineering and state-of-the-art materials make Ultrathin Keyboard Folio amazingly thin and light yet protective.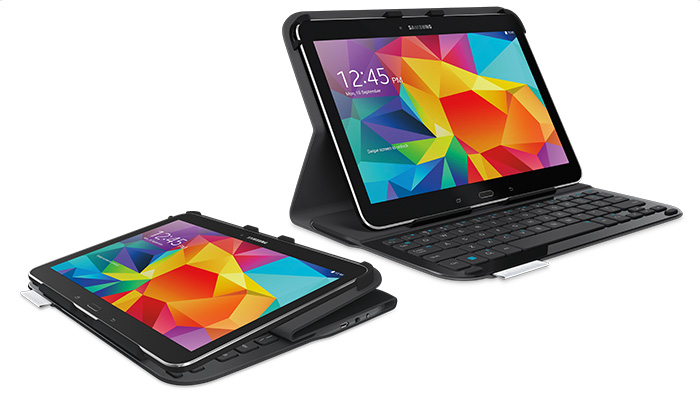 Versatile Viewing
Dual-view stand caters to different activities from typing to reading. Position tablet upright for typing or lay flat to read comfortably.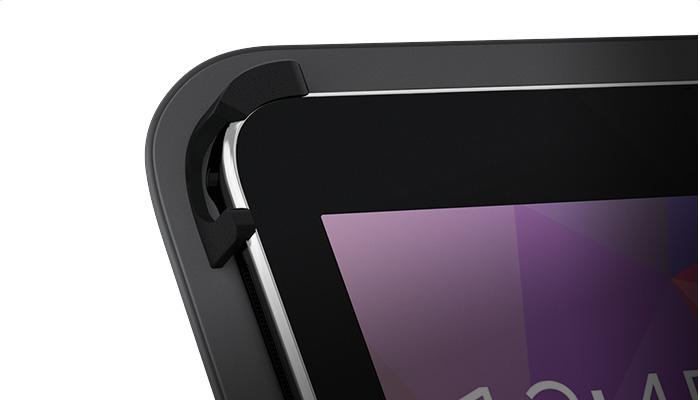 SecureLock system
Corner clips keep tablet firmly secured in the protective case. Powerful magnets keep Ultrathin Keyboard Folio securely closed.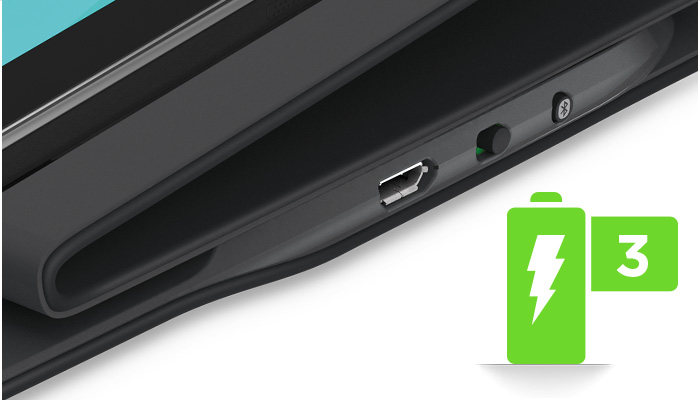 Rechargeable and long lasting battery
Recharge Ultrathin Keyboard Folio using included USB cable for up to 3 months of battery life on a single charge.1
Dimensions

Samsung Galaxy Tab 4 10.1

Height: 255 mm (10.04 in)

Width: 191.2 mm (7.52 in)

Samsung Galaxy Tab 3.10.1

Height: 258.5 mm (10.15 in)

Width: 195.0 mm (7.68 in)

Depth: 19.8 mm (0.78 in )

System Requirements

Samsung Galaxy Tab 4 or Samsung Galaxy Tab 3 10.1



IMPORTANT: this keyboard requires a FREE app to function. Before connecting, go to play.google.com, download the "Logitech Keyboard Configurator App" and follow the install steps to check language compatibility and more.

Technical Specifications

for Samsung Galaxy Tab 4:
- Auto-wake, auto-sleep. The case wakes your tablet when you open the cover and puts it to sleep when you close it.
- Bluetooth (3 months battery life)1
- Water Repellent (In/Out) outer fabric: yes
- Water Repellent (In/Out) inner fabric: yes

for Samsung Galaxy Tab 3:
- Auto-wake, auto-sleep. The case wakes your tablet when you open the cover and puts it to sleep when you close it.
- Bluetooth (3 months battery life)1

Carbon Black
- Outer fabric: PU leather
- Inner fabric: Vapor Grey PU Leather
- Water Repellent (In/Out) outer fabric: yes
- Water Repellent (In/Out) inner fabric: yes

Package Contents

Keyboard case
USB cable for recharging
Documentation

Warranty Information

2-Year Limited Hardware Warranty