LOGITECH TAP WALL MOUNT
Space-saving wall mount with cable management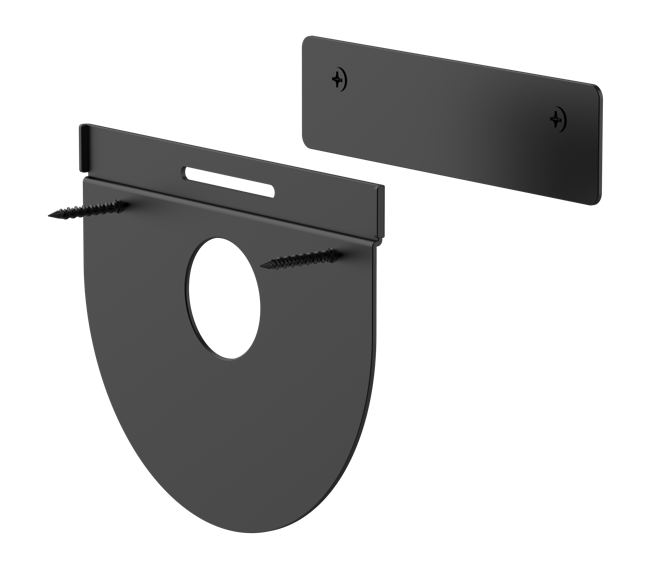 Preserves table space
Sturdy plate and cleat construction
Compatible with in-wall and down-wall cabling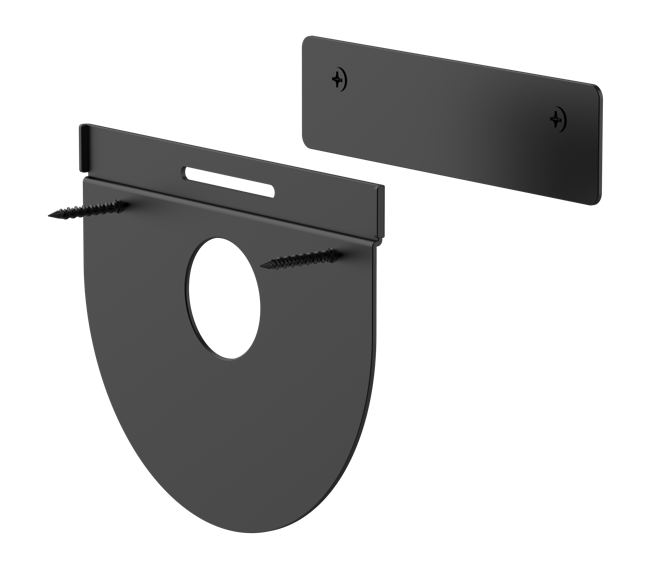 Key Features
Mounts Flush and Stays Put

The sturdy plate and cleat construction holds Tap securely in place and adds virtually no thickness for a sleek appearance.

Convenient Content Sharing

When using Tap with applications that support wired content sharing, a magnetic cable clip and dock keep an HDMI cable within reach but out of the way.

Supports In-Wall Cabling

Compatible with Tap's rear and bottom cable exits so you can route cabling either within or down the wall.
Dimensions

PC Mount with Cable Retention Clamp

Height x Width x Depth:
58 mm x 244 mm x 179 mm

Compatible Devices

Package Contents

Wall Mount Assembly (plate and cleat)
Magnetic HDMI Cable Clip and Dock
Mounting Hardware
Documentation

Warranty Information

2-Year Limited Hardware Warranty

Part Number
Find the products that are right for you
Swiveling table mount with cable management

NZD 579.90

Elevated table mount with swivel and cable management

NZD 579.90

Space-saving wall mount with cable management

NZD 579.90

Display Angle

14°
30°
14°

180° Swivel

Yes
Yes
—

Through-Grommet Cabling

Yes
Yes
—

In-Wall Cabling

—
—
Yes

HDMI Cable Clip

—
—
Yes

Recommended For

Small & Medium Rooms
Medium and Large Rooms
Huddle Rooms and Hallways
Contact Sales
Our team of product experts can help you find the best solution for your company. Fill out the form and a Logitech representative will contact you.
Get Support
For technical support questions, visit our
Video Conferencing Support portal
Wall Mount for Logitech Tap
Space-saving wall mount with cable management
Space-saving wall mount with cable management
NZD 579.90